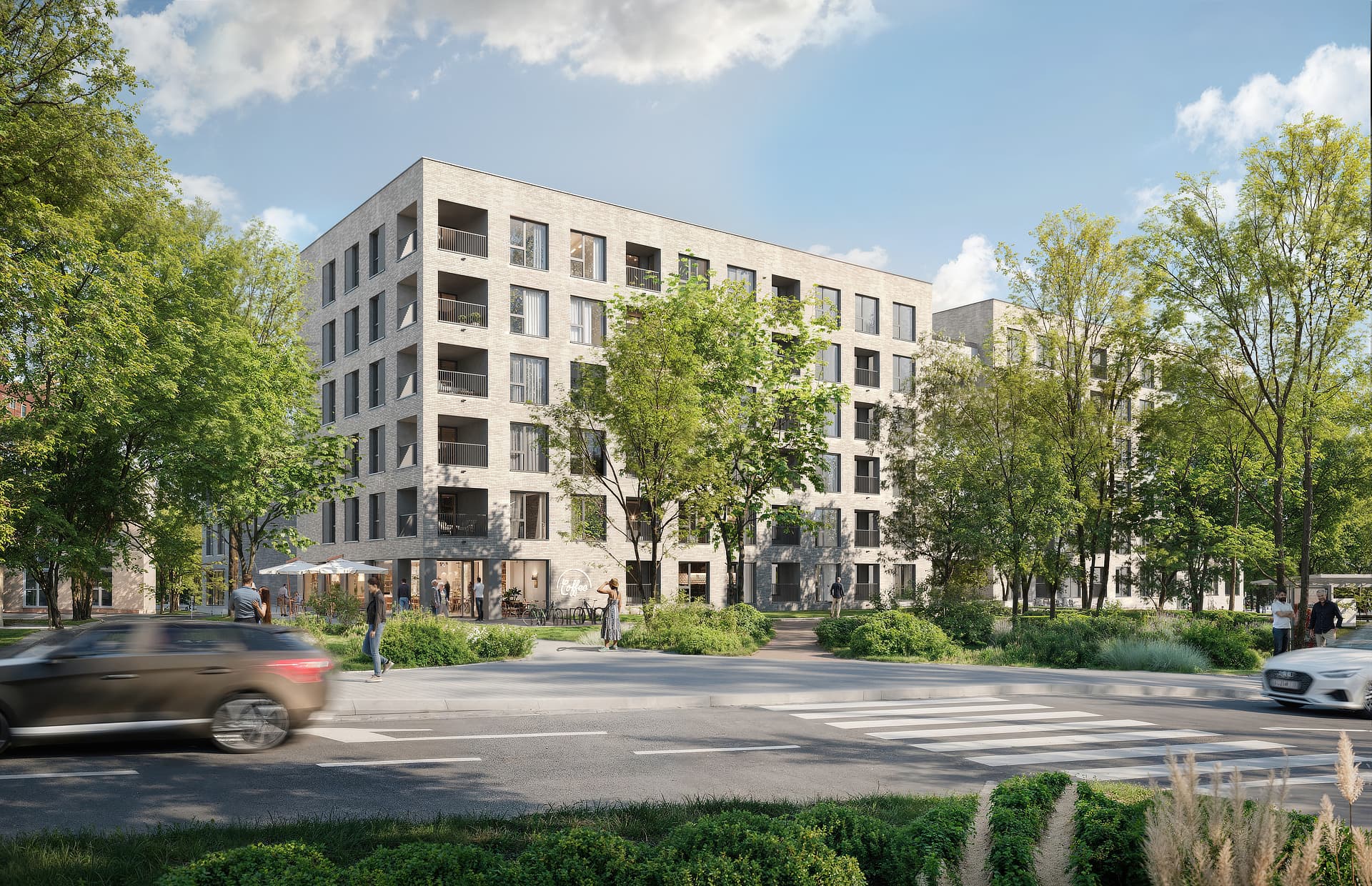 Merloft
ZIELONA GÓRA, heart of the city
Premiere of the investment
Enjoy life in the center, on the border of the Old Town and the Tysiąclecia Park in Zielona Góra. Live in an elegant investment in the city center with the latest technologies that provide you with a greater level of comfort, safety and time savings.
MERLOFT is our answer to the needs of modern residents who want to be and live in a vibrant city center. When choosing MERLOFT, you choose a comfortable life. We give you timeless architecture, modern design, apartments with numerous amenities and smart home solutions. All this to live comfortably and with pleasure.
Apartments
Search for an apartment in the list or in the 3D view
See what you get!
Discover our strengths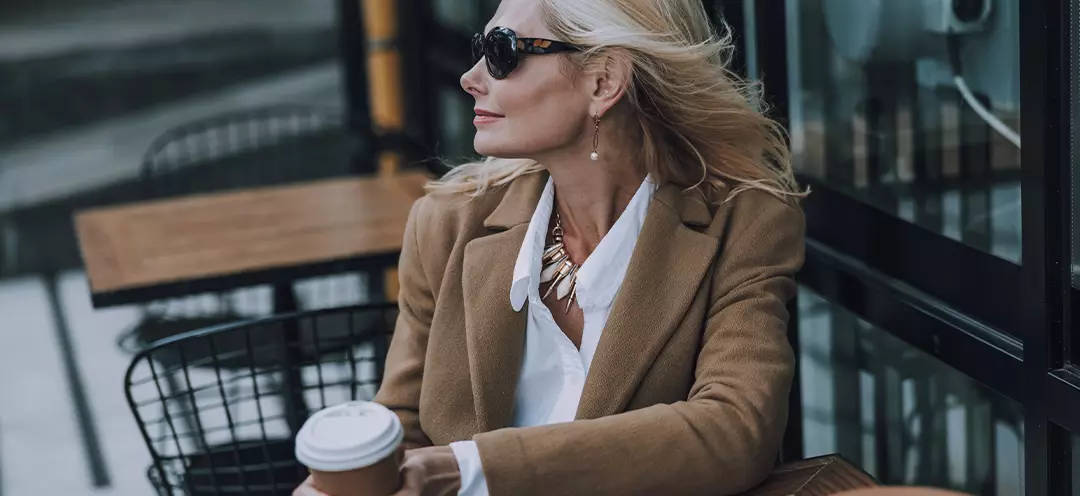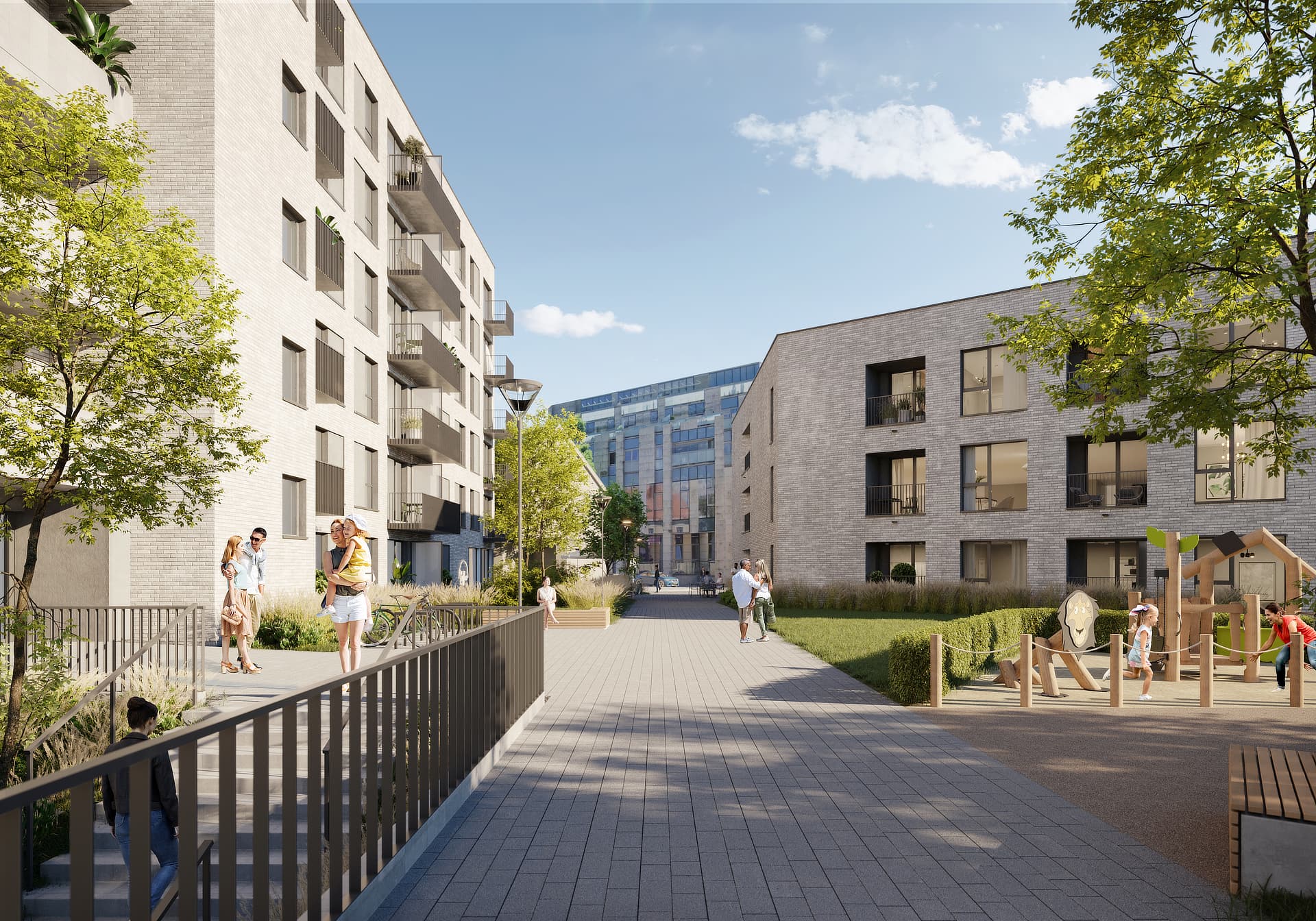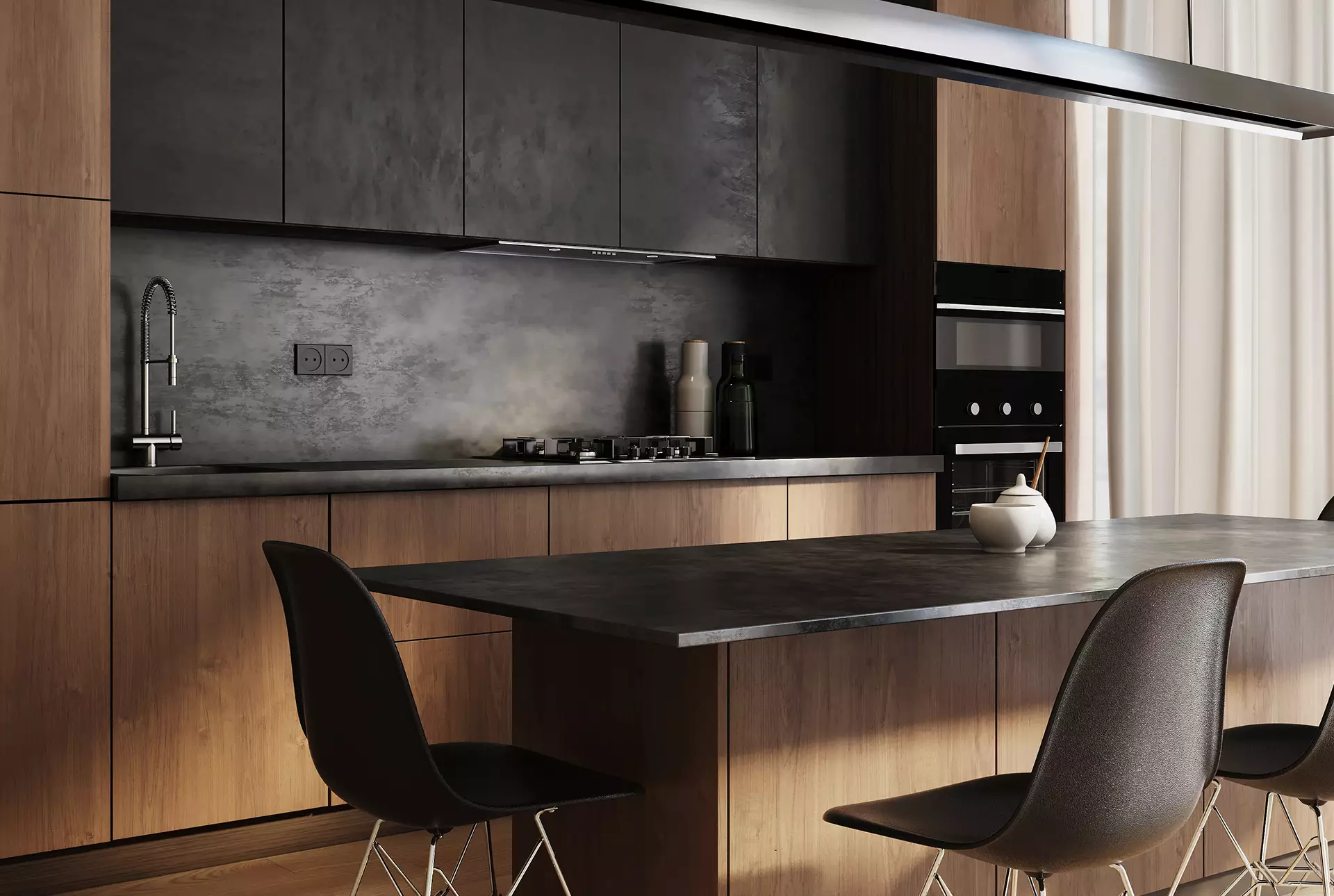 Everything at your fingertips
The location in the heart of the city allows for convenient access to all key places in Zielona Góra. Work, university, gallery, gym, cafe? We care about your time. With MERLOFT, you can get anywhere in up to 15 minutes.
An investment in a green oasis
Live in the center and relax in the green oasis surrounding the investment. MERLOFT is just a few steps away from the largest park in the city - the Tysiąclecia Park. An ideal place for recreation and relaxation in the open air. We are sure that you will often return there to interact with nature and to back off a little bit.
A paradise for active people
The proximity of the Winny Park and the Tysiąclecia Park, recreational areas and bicycle paths makes you want more. Walking, jogging, cycling… It's up to you how you spend your time. It is important to be active and outdoors! To get you started, we will provide you with bicycle storage in each staircase and a bicycle repair station.
Private relaxation zones
We know how important it is to rest after a long day. Therefore, we offer apartments with balconies or loggias overlooking the green square. So that everyone has their own private relaxation area at their disposal.
Comfortable common spaces
Afternoons with a book spent on a green patio, evenings with a glass of wine on a shared roof terrace? There you go. At MERLOFT, we provide space, and you decide how you use it.
Comfortable everyday life
We all like comfort and solutions that make everyday life easier. That will be the case at MERLOFT. The apartments will be equipped with smart home solutions as standard and with full support from the application on the phone.
Turnkey apartment
At PCG, we not only give you space, but we can also help you arrange it. If you want, our interior designers with a rich portfolio will take care of it. They will professionally guide you through the entire process - from design to implementation. You will only choose from the proposals and enjoy your free time. It sounds good, doesn't it?
Visualizations
Construction logbook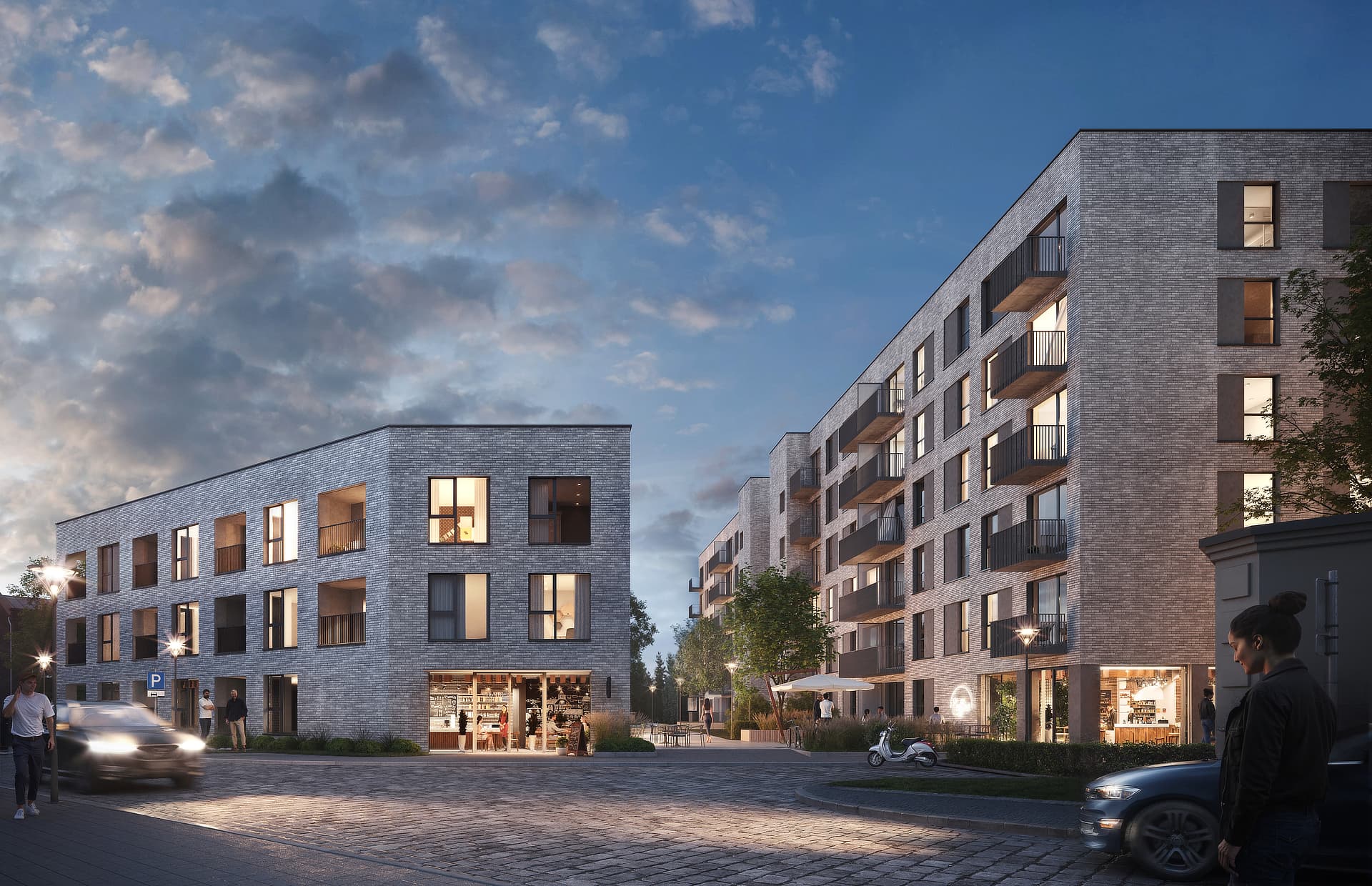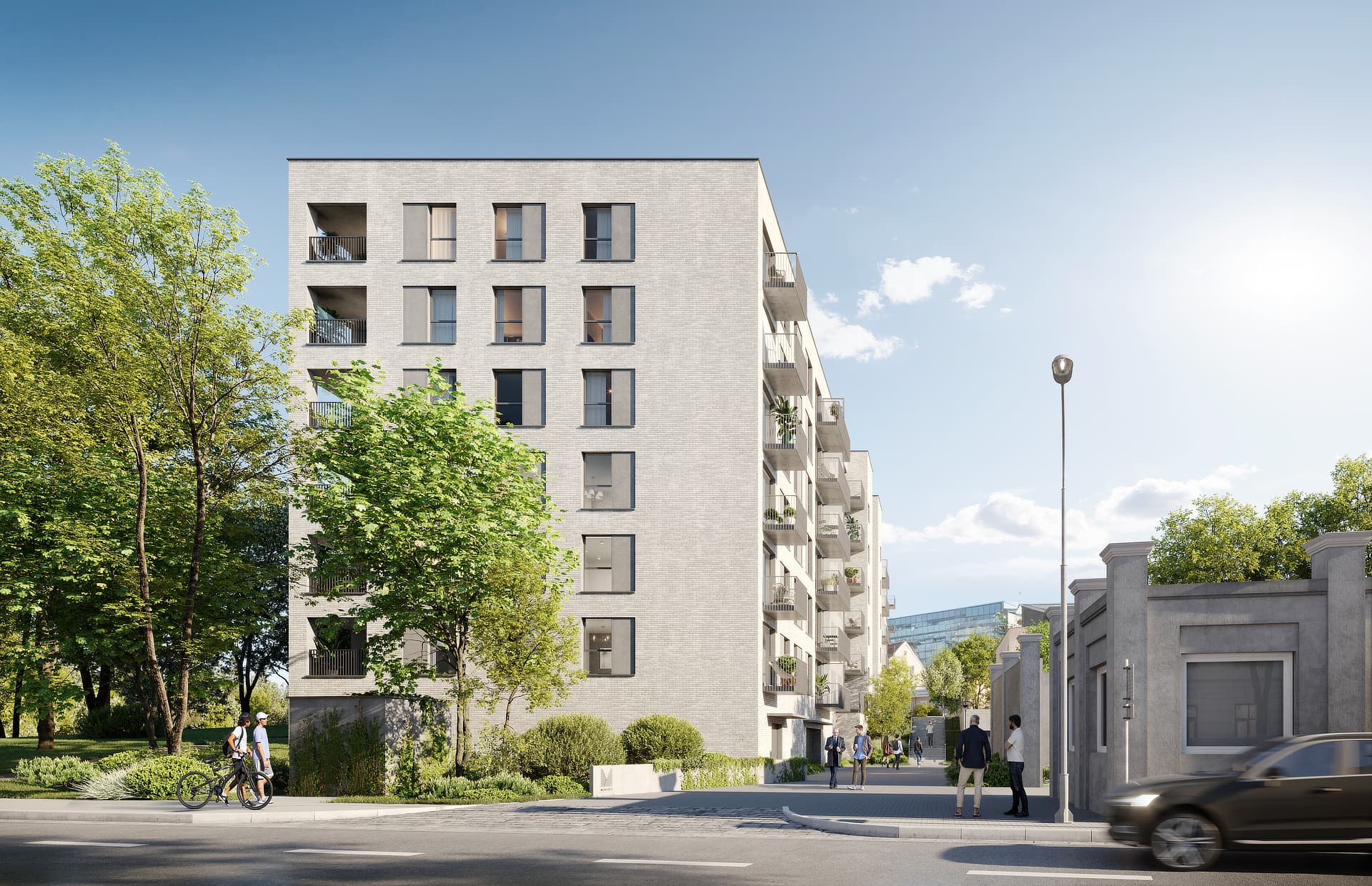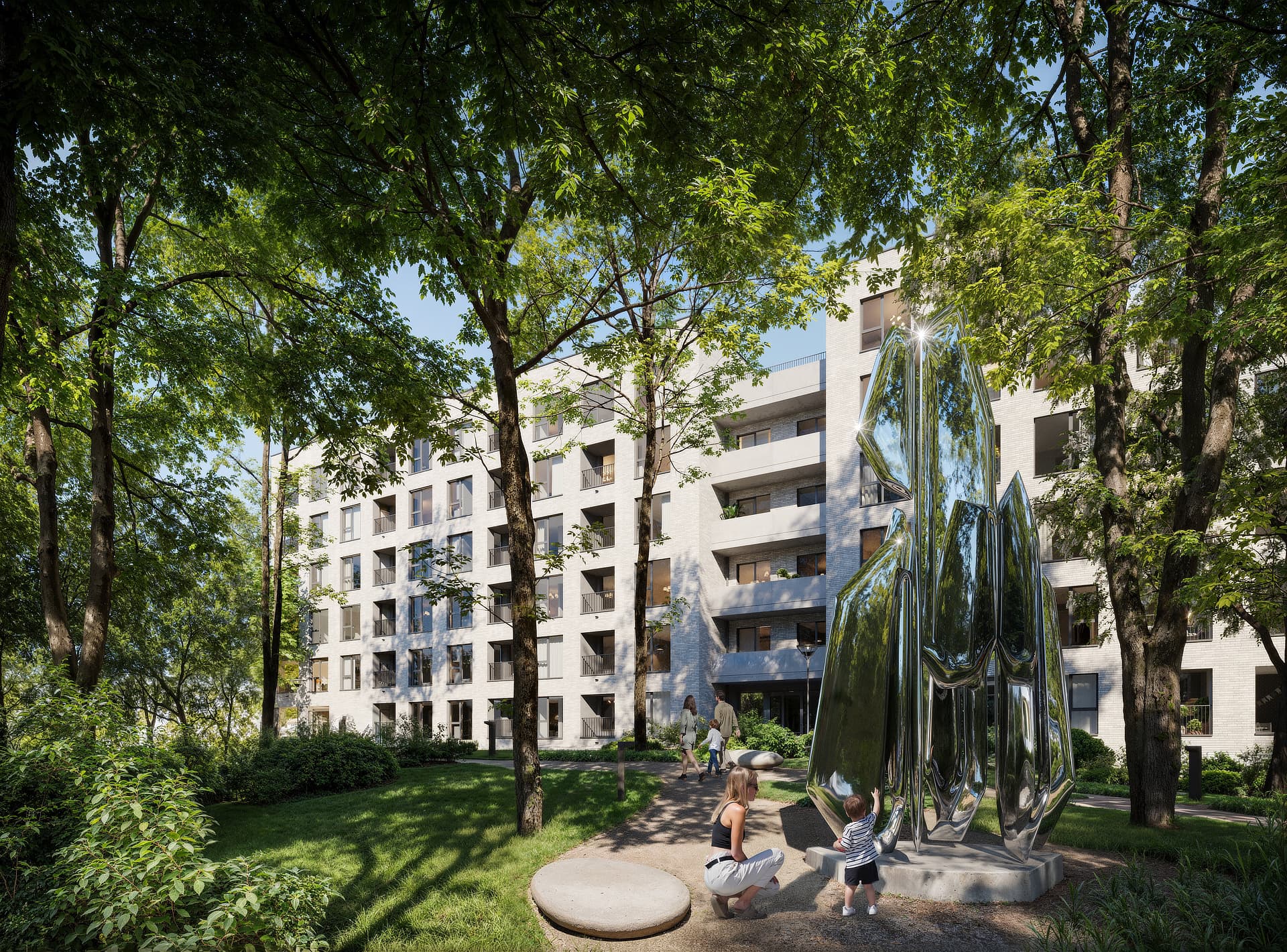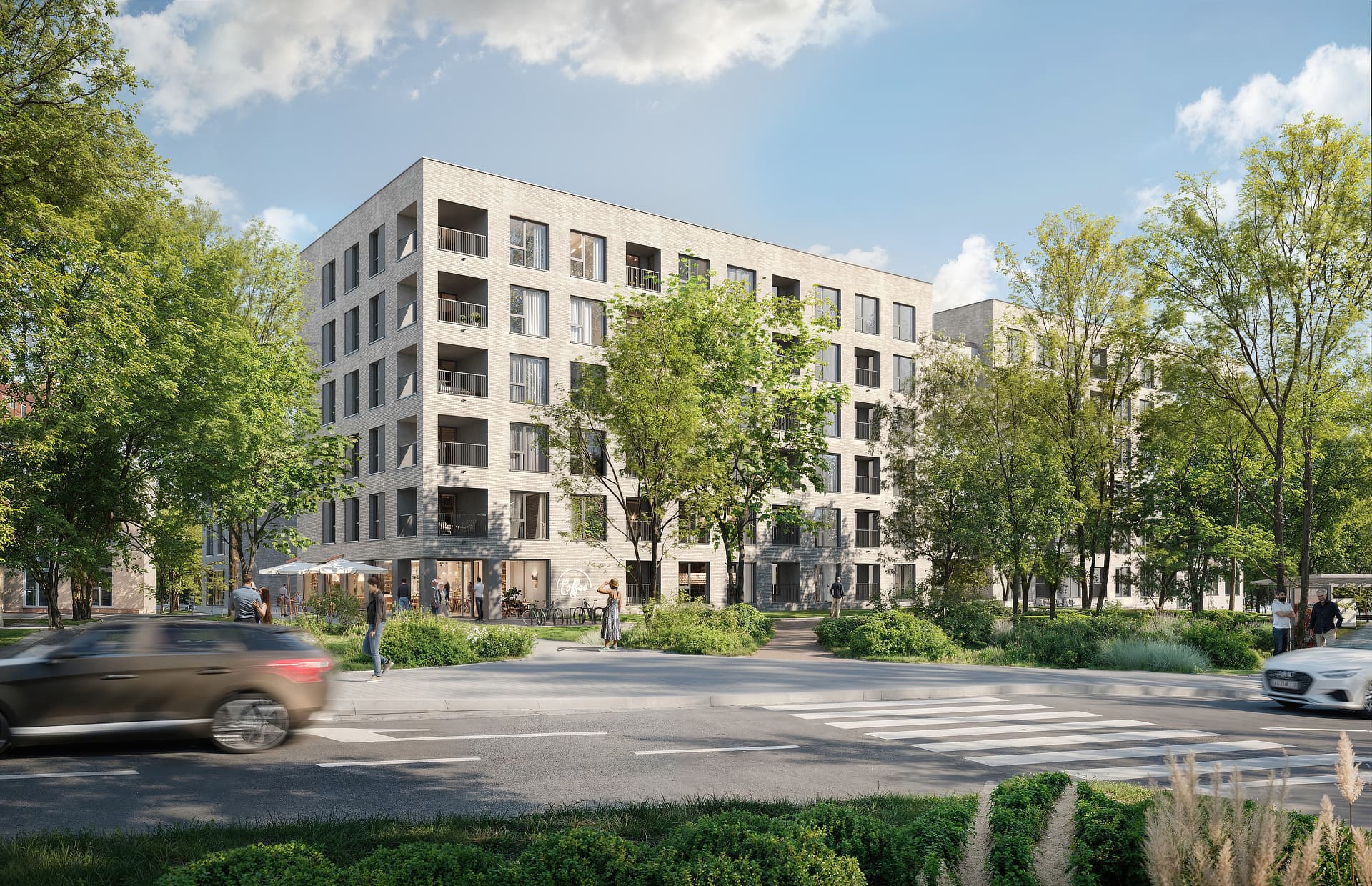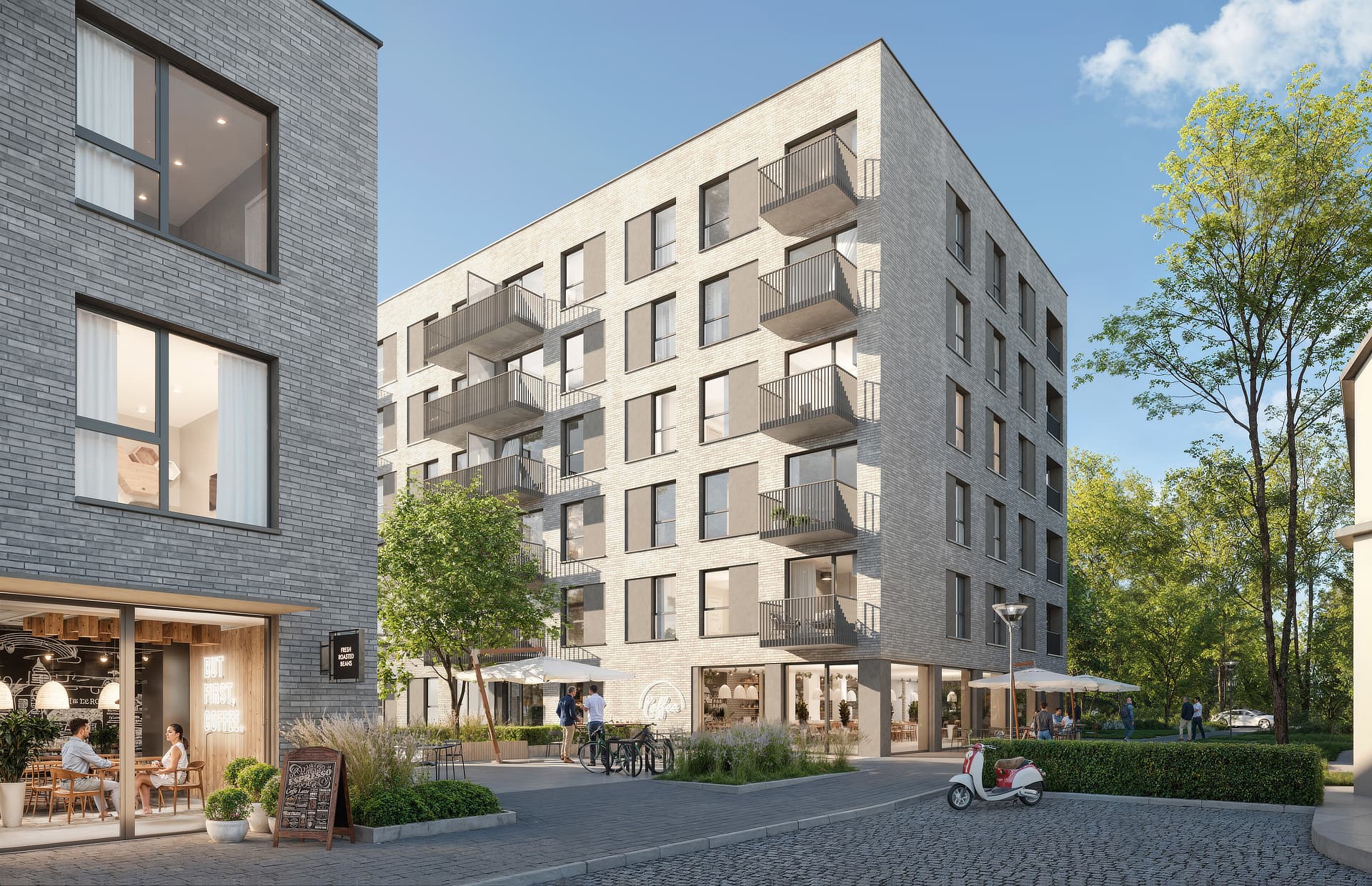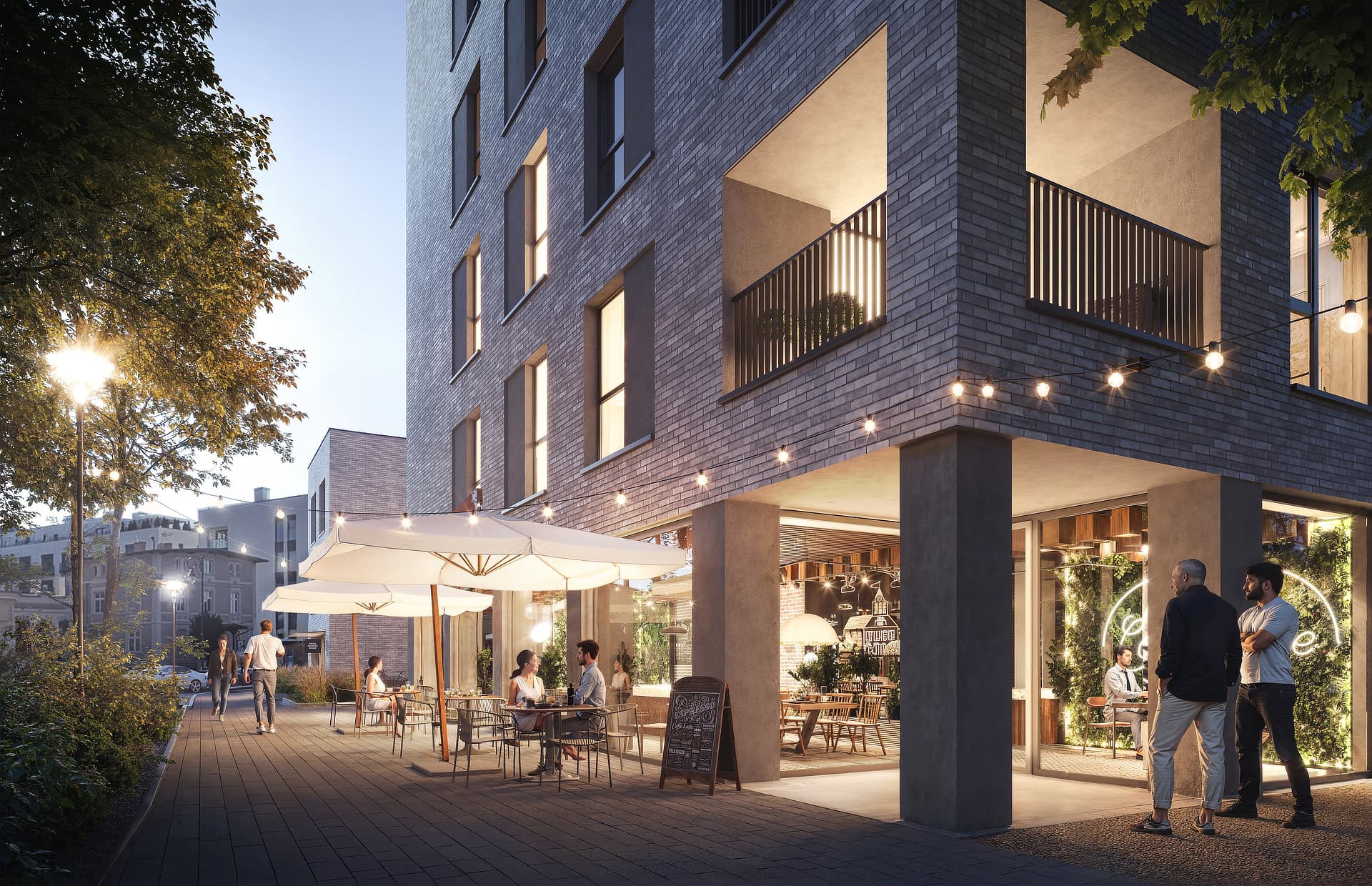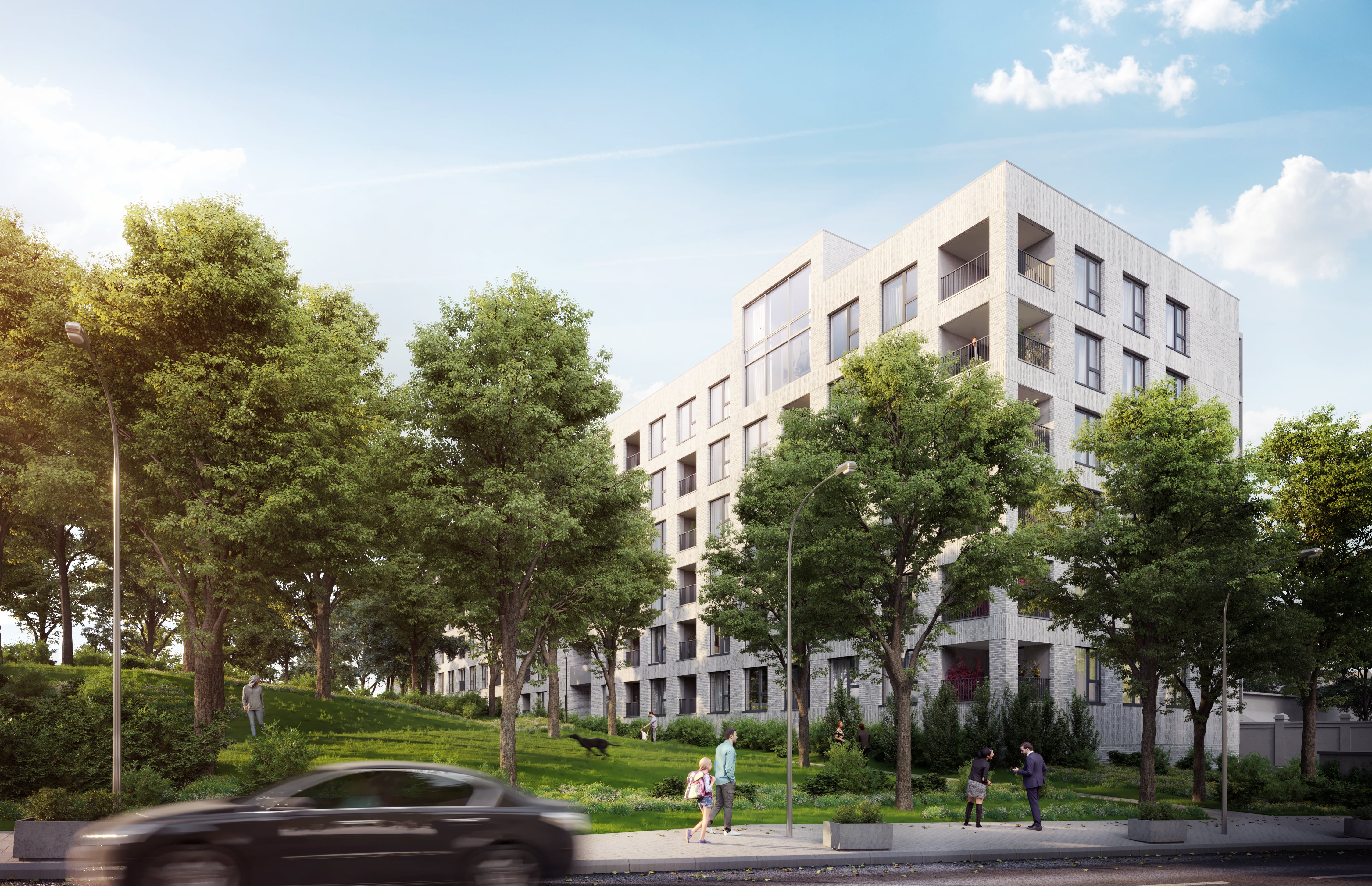 Location
Perfect communication
All key locations can be reached within minutes. There are several bus lines nearby and numerous bicycle paths. For this reason, we provide a large number of bicycle storages and parking spaces for two-wheelers. A garage hall is provided for motorists.