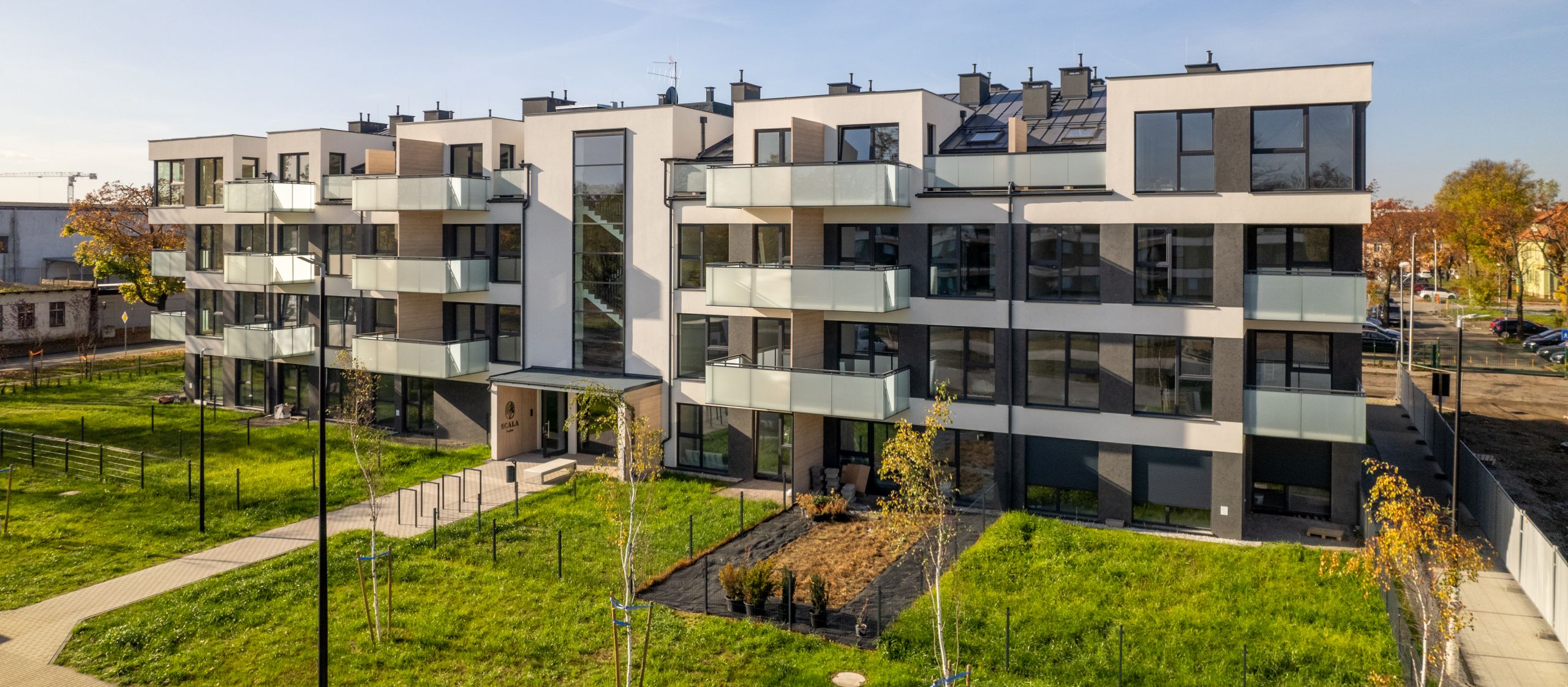 Scala Park
Legnica, ul. Myrka/Kertyńskiego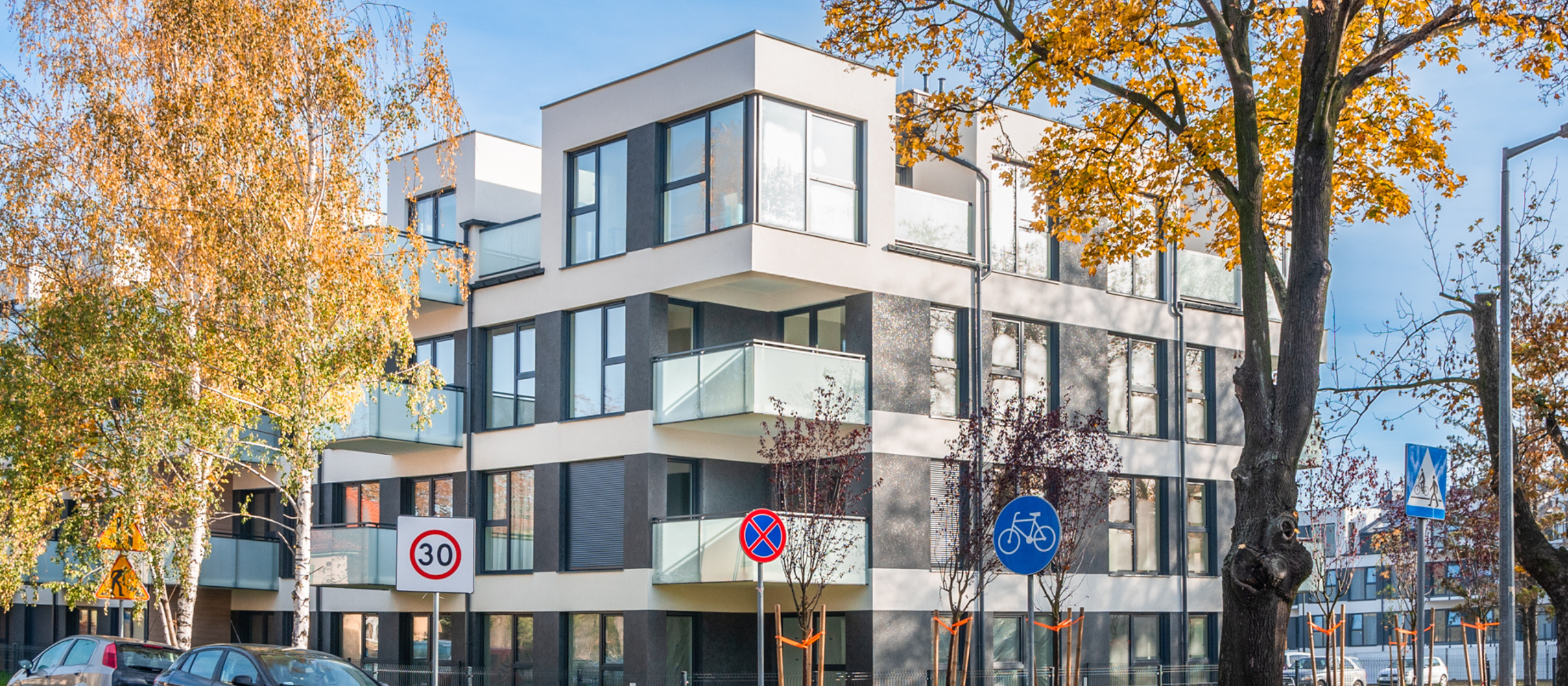 Scala Park
Legnica, ul. Myrka/Kertyńskiego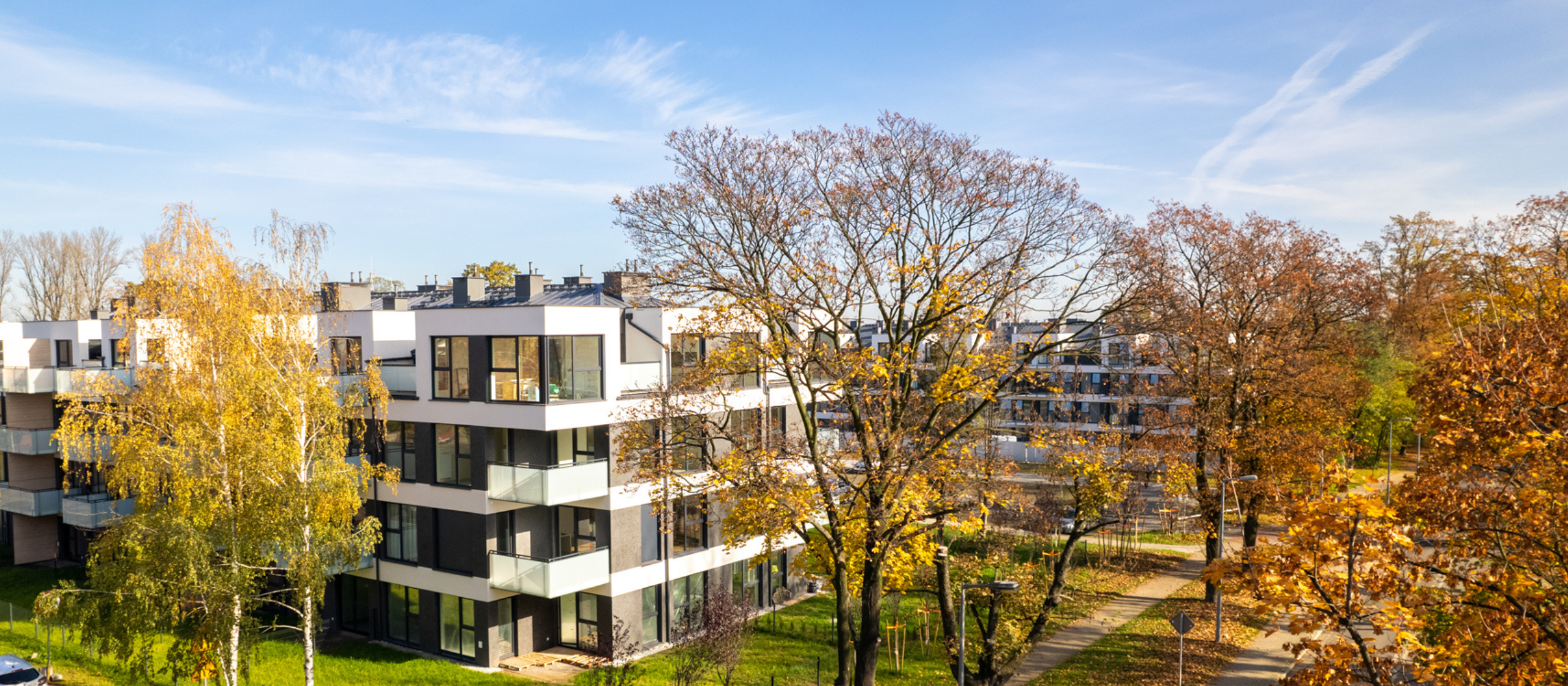 Scala Park
Legnica, ul. Myrka/Kertyńskiego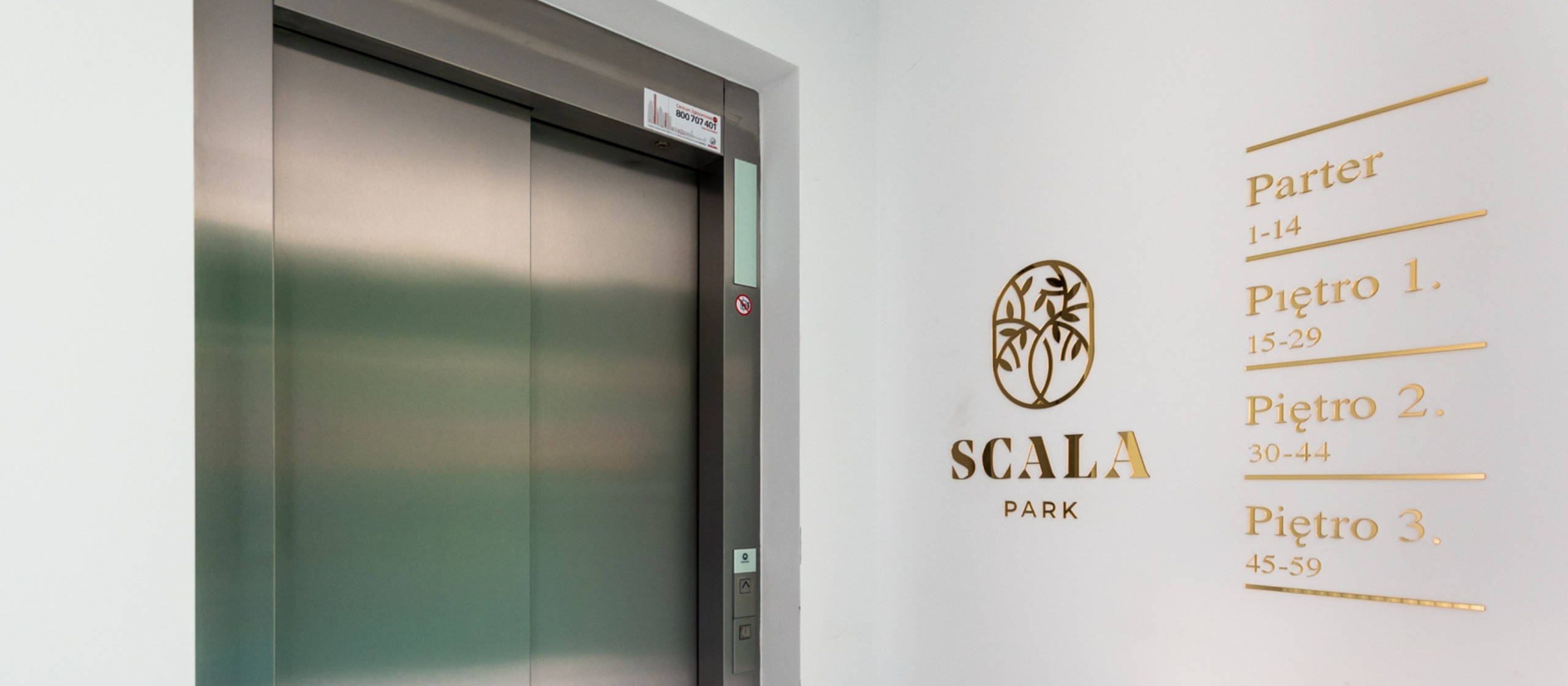 Scala Park
Legnica, ul. Myrka/Kertyńskiego
Nature, peace and greenery – this is Scala Park, a new housing estate in the green part of Legnica
Apartments that go perfectly with their surroundings in a location that is ideal when you need some air and silence. SCALA PARK is a comfortable housing project tailored to your needs. What makes this project stand out apart from its architecture and a high standard of finish? Trees. Lots of trees. On the site of the project we will plant several dozens of new trees that will complement the plants that are already there. We are creating a place that will allow you to take a deep breath, rest, spend family time outdoors, run and walk, whatever you feel like doing.
Choose how you want to live. Prices of apartments in project start at 6,900 PLN/m2.
Construction completion dates:
building A - 59 apartments, put into use
building E - 59 apartments, completion of construction - Q4 2022
Featured apartments on special offer
Apartments
Search for an apartment in the list or in the 3D view
Visualizations
Construction logbook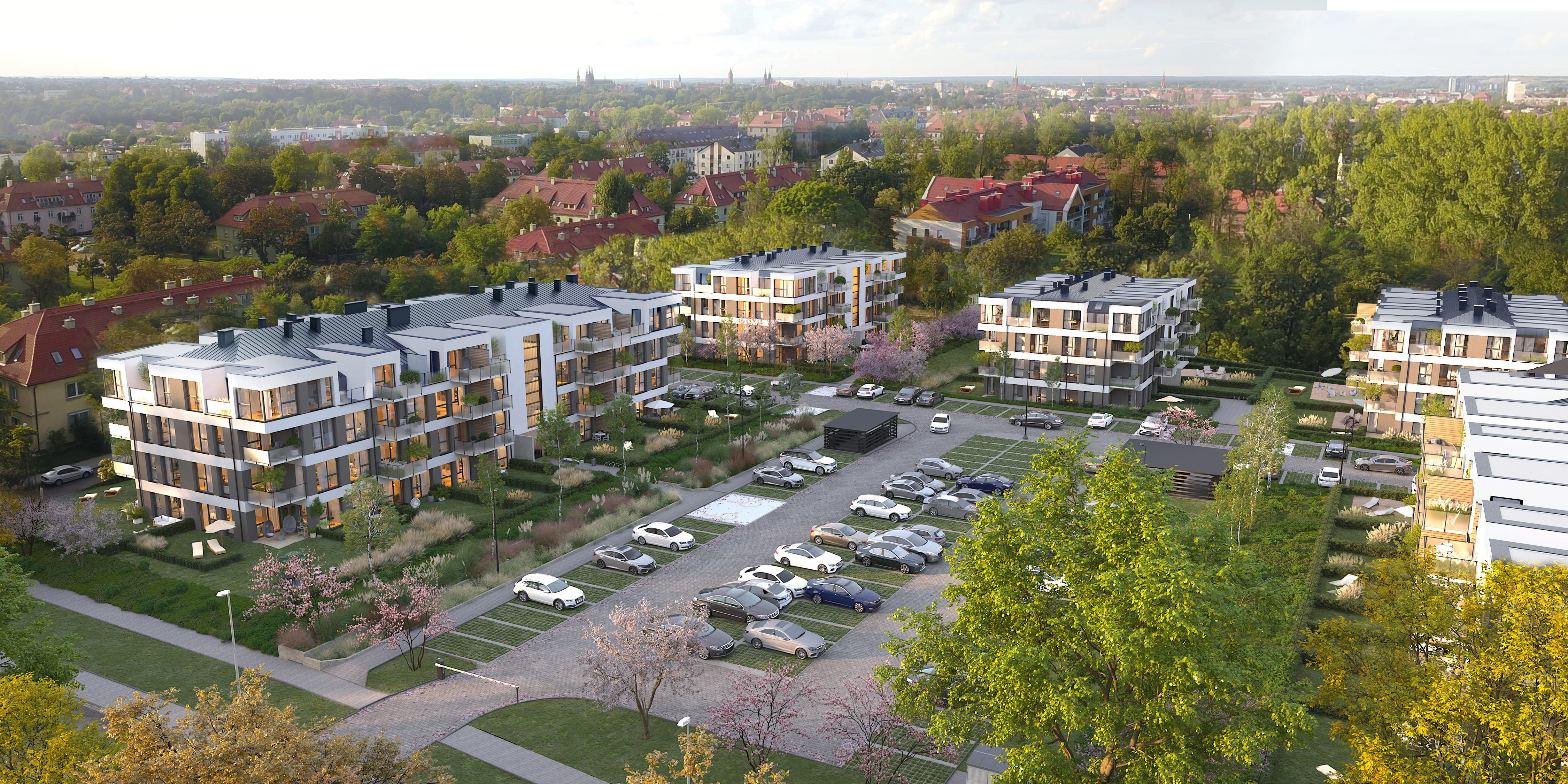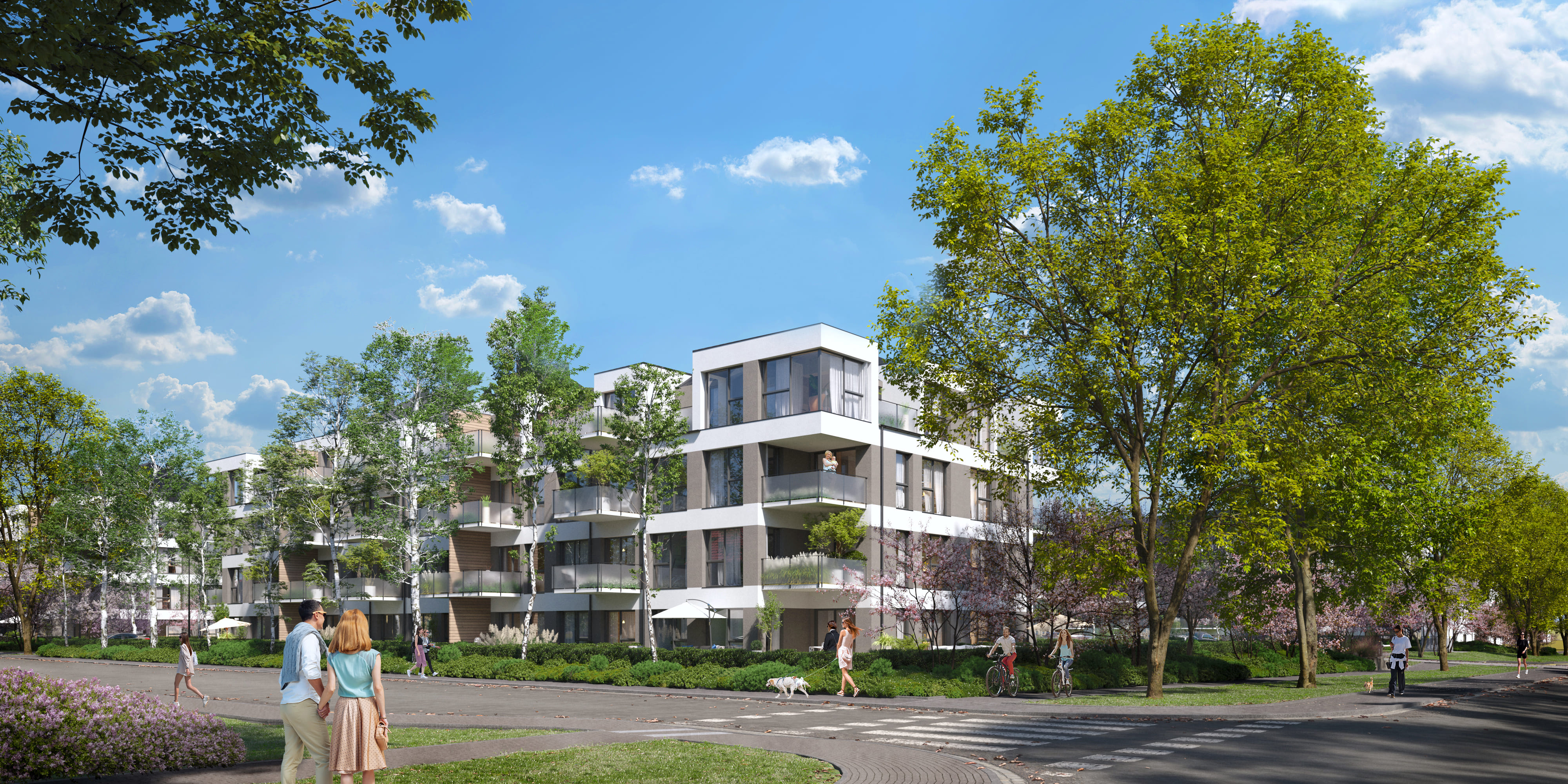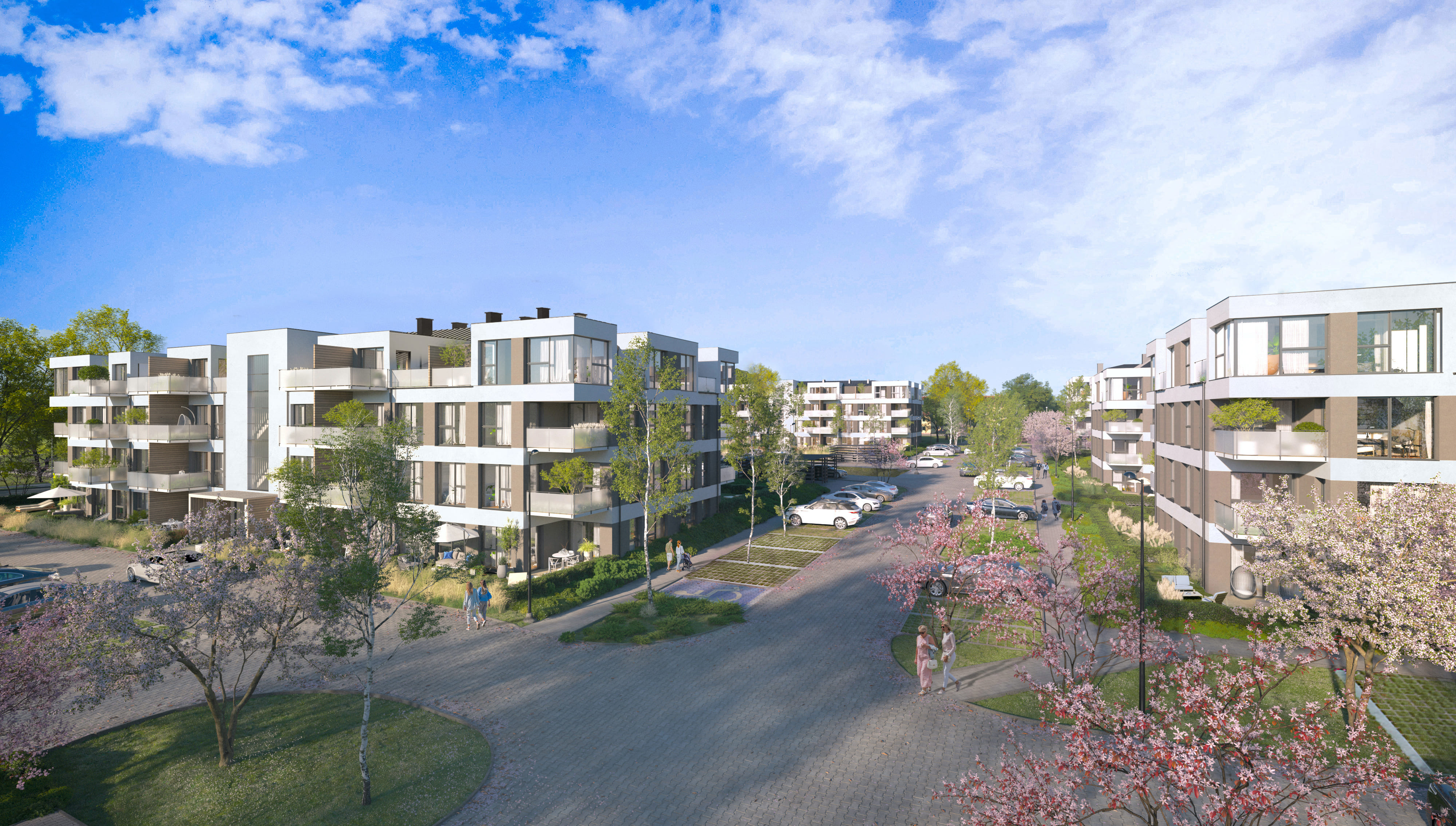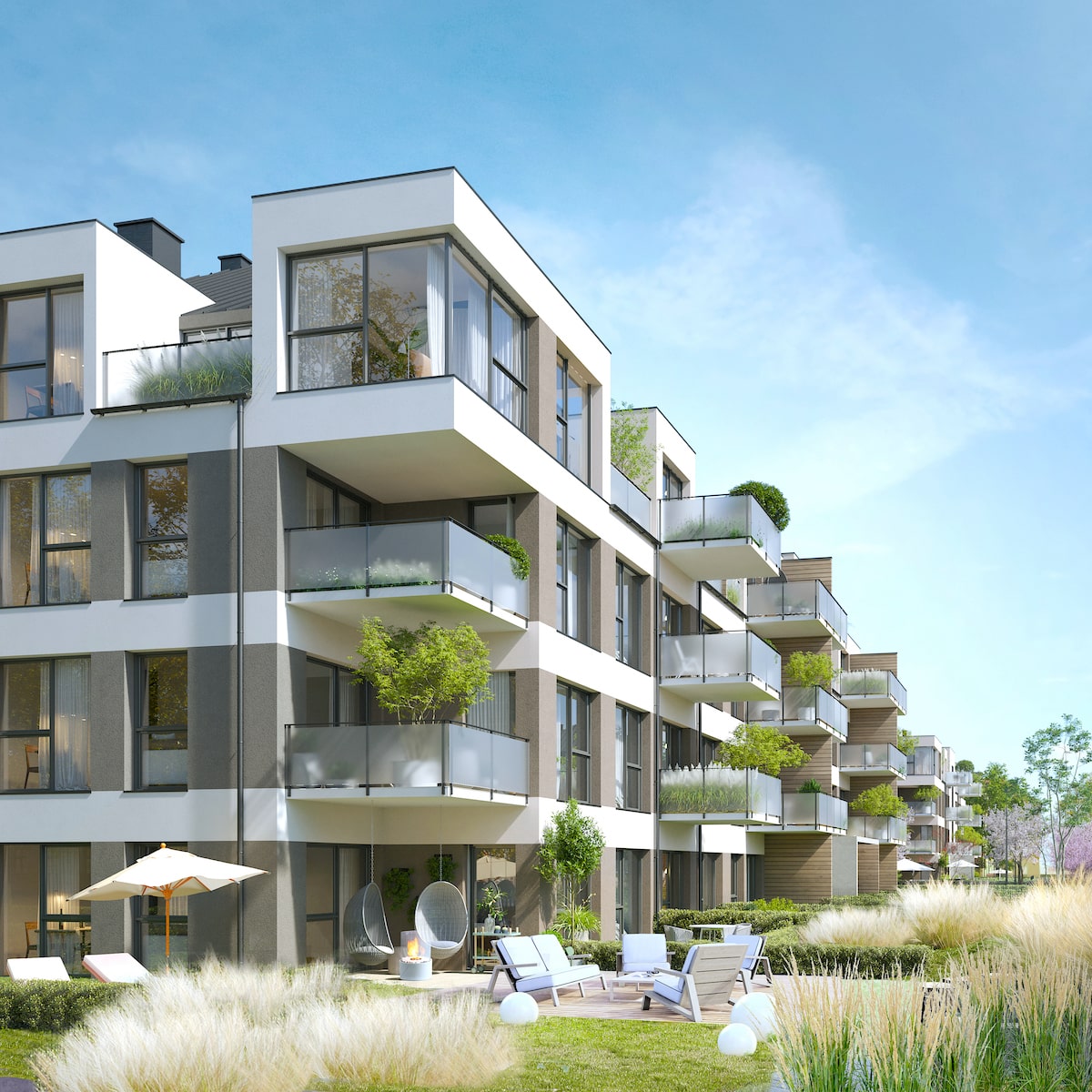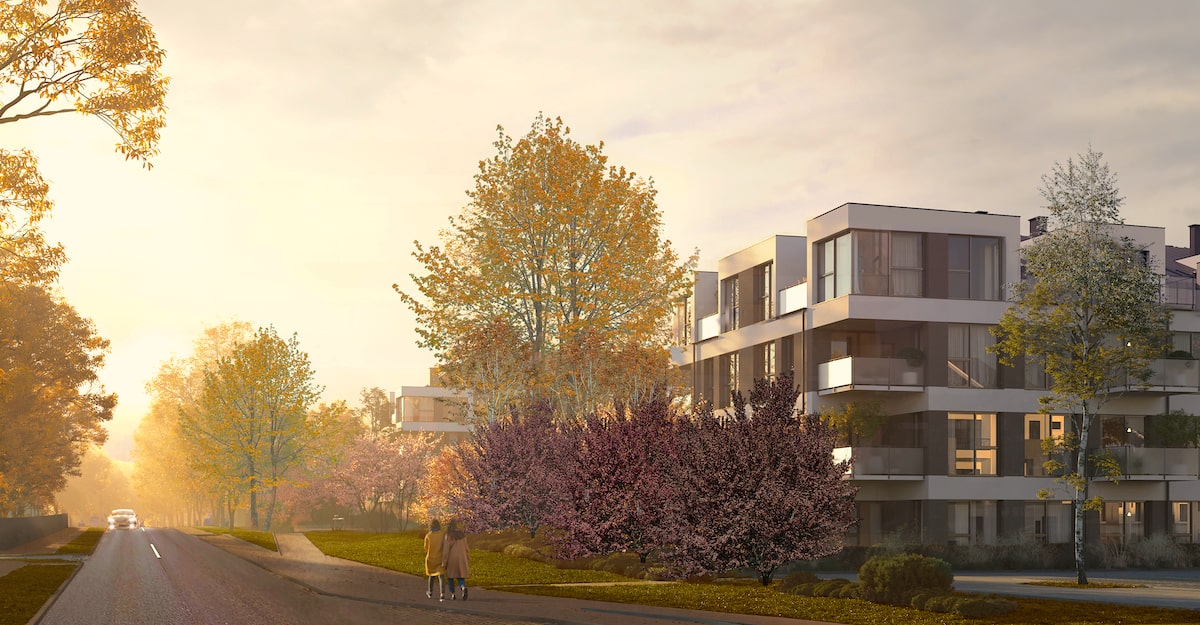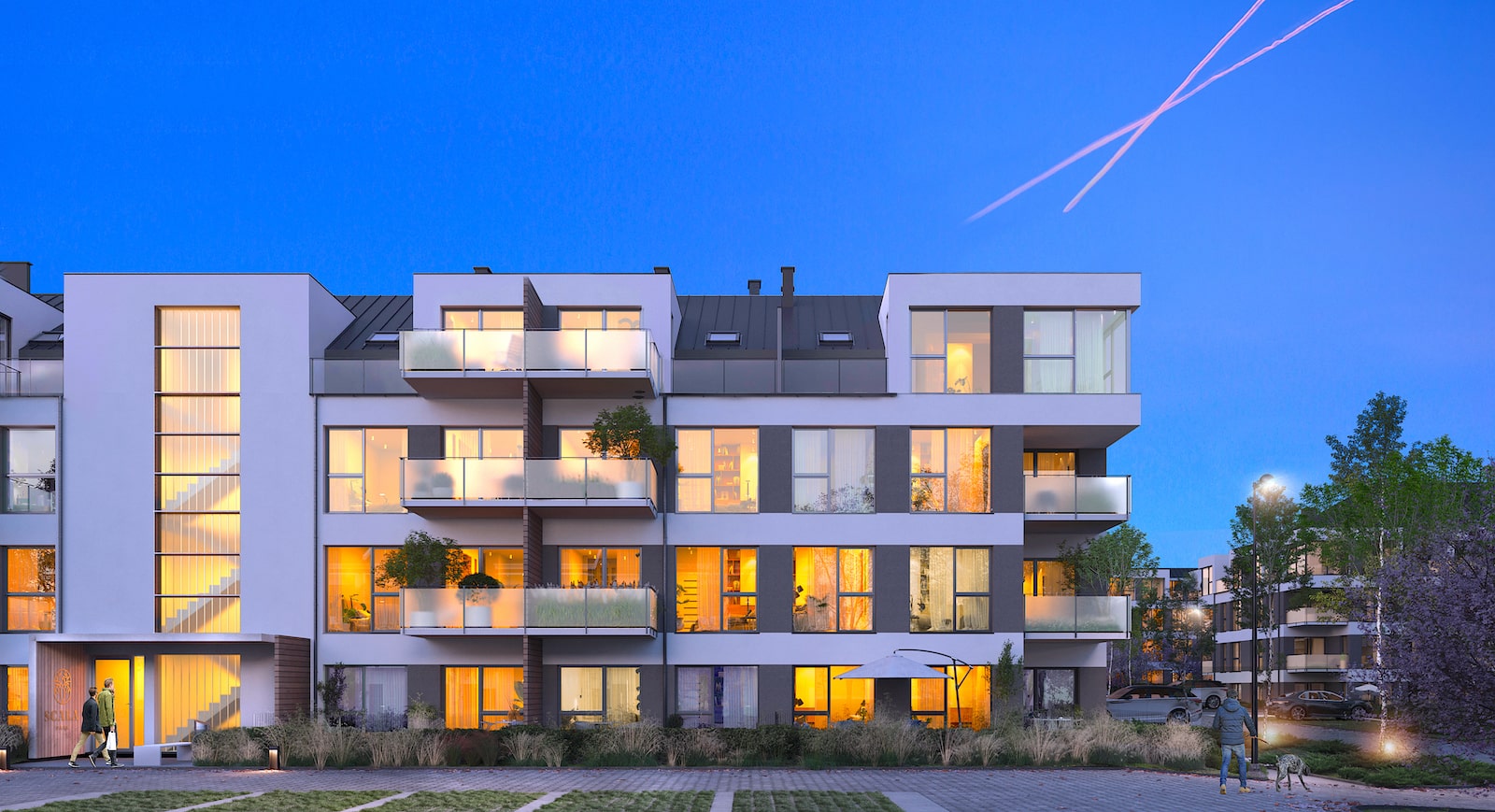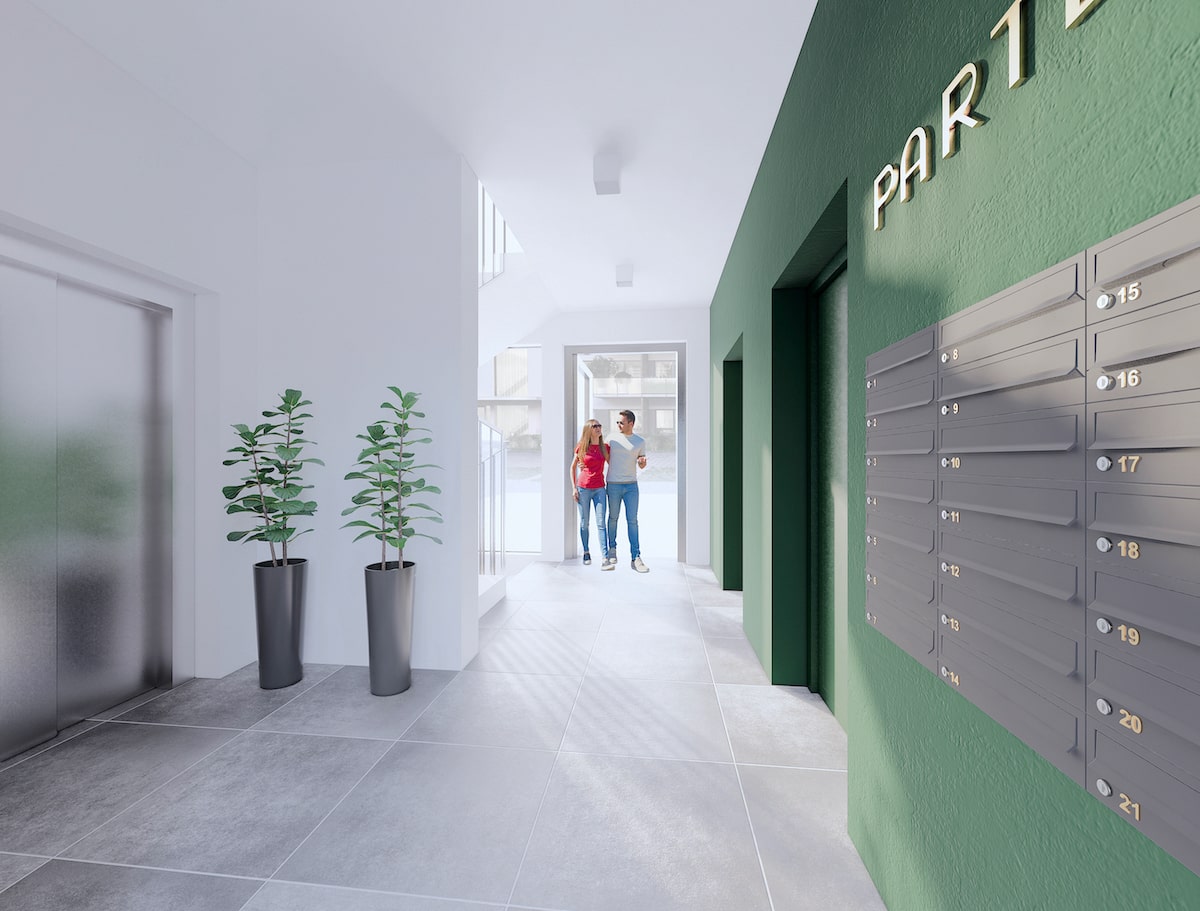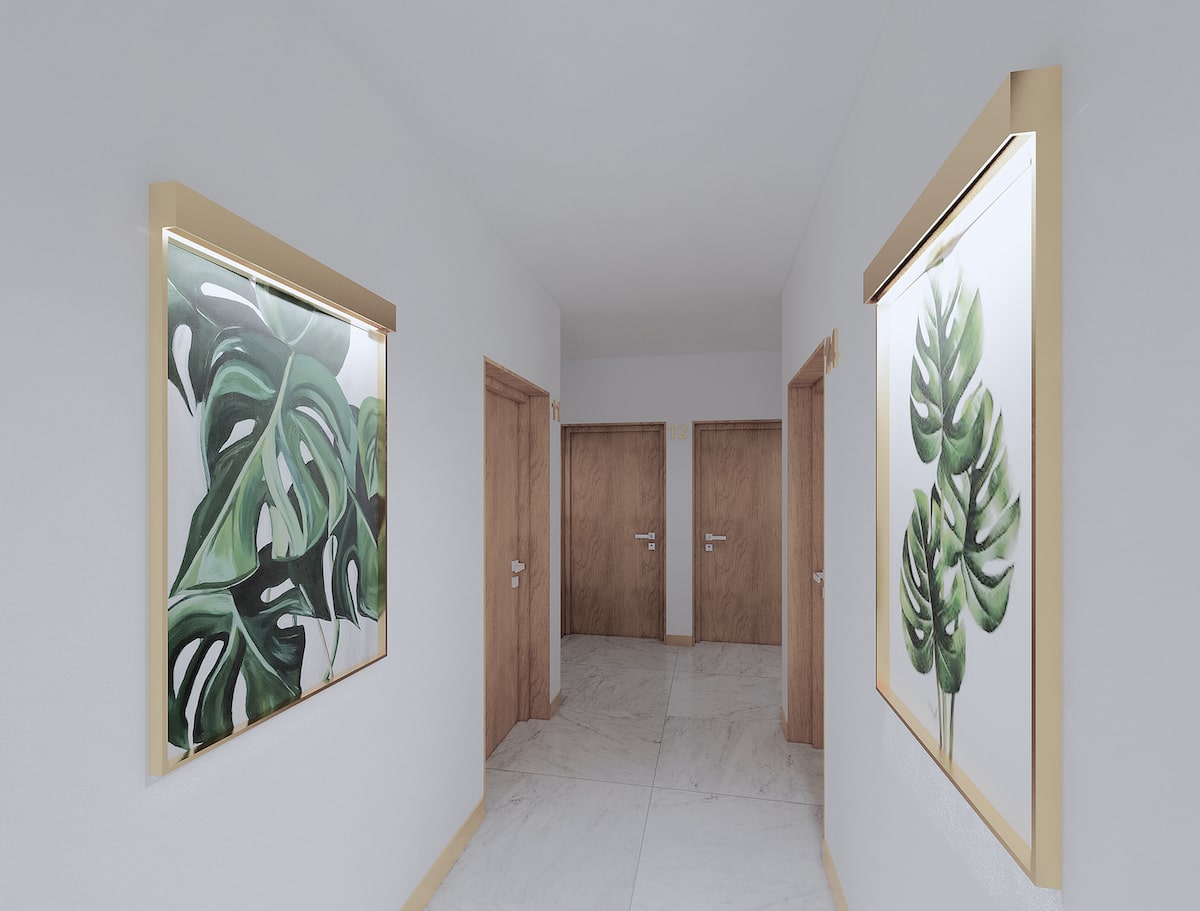 Location
A peaceful and developing part of the city near new housing estates. Easy access to A4 expressway.